Family as primary teachers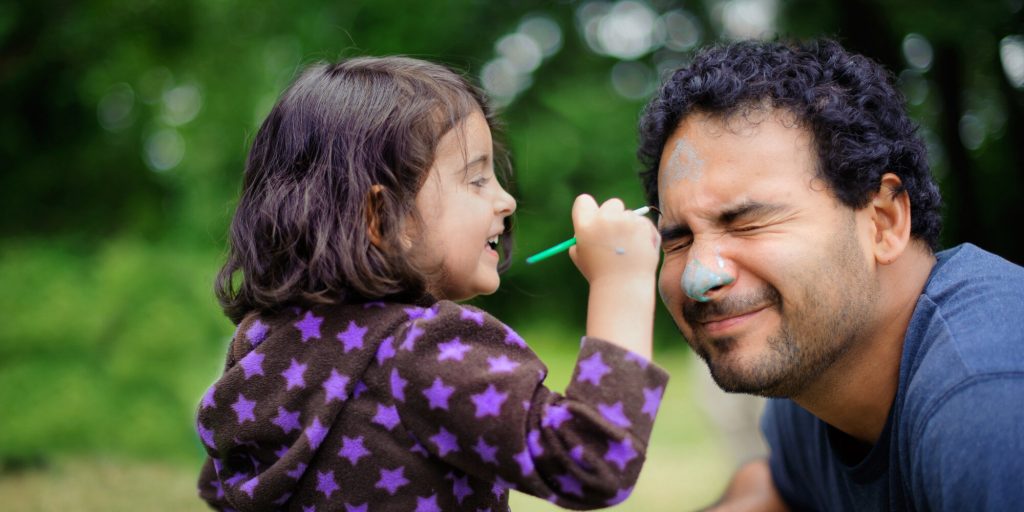 You are your child's first and most important teacher, and your home is a primary learning place. Your child's ability to learn new skills will depend on their stage of development and their individual interests. Your child's learning is impacted by the opportunities and support that you offer them at home and in their surroundings. Head Start is here to help.
Here are some Helpful Hints to get you started in an activity with your child:
Use eye contact and bend down to eye level to speak with your child.
Establish some rules with your child and be consistent about enforcing them.
Give detailed explanations to questions and explain the meaning of new words when asked.
When not sure, you could say "we will have to check on that one together."
Praise your child for positive behaviors and let them know that they are loved.
The Impact of Family roles in Learning
Did you know that studies have shown that children learn different skills from mothers, fathers, and grandparents?  Each of these roles are important.  Here is an article on how moms and dads bring different skills to parenting their children: https://buildinggreatdads.org/moms-and-dads-bring-different-skills-to-parenting/.
Helping your child with Emotions at Home

Emotions like anger, frustration, and disappointment can feel really big and overwhelming to young children.  At Head Start, we help children learn how to manage their big feelings as part of supporting their Social Emotional development.  One of the calming strategies we teach is how to take deep breaths.  Children can also practice this skill at home with their grownup.
For more information about regulating emotions look at this tip sheet for more ideas.
Additional Resources for Learning at Home include the following:
Community Events for Learning
Lane County has a number of community resources that are rich for learning opportunities.  See some options below.