Happy and Ready For School
Because Head Start of Lane County hopes all children are happy and ready for school, we work with them on many skills.  Some are:
Develop good relationships with adults and friends
Learn how to deal with stresses today and in the future
Develop a sense of trust and security
Identify and solve problems
Express thoughts and feelings appropriately
Think critically
Increase self-confidence
Respect the feelings and rights of others
Use creativity and imagination
Work independently and with others
Develop preschool academic confidence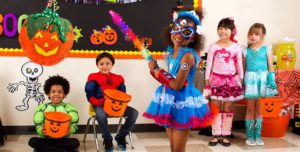 Head Start of Lane County Goal = Enthusiastic Learners
We want children to be enthusiastic learners. For example, they should be explorers. Children should try out their ideas and to think their own thoughts.  Also, kids should be independent, self-confident, inquisitive learners. Thus, learn at your own pace and you will like to learn.
Our Main Goals for Your child