"Specialized Employment Efforts Keep Education Running Smoothly"
Are you interested in a career with competitive wages, benefits, retirement, paid time off, professional development opportunities and continuing education support?
SEEKERS is a free education and job training program for parents and guardians of currently enrolled HSOLC children or children who have participated in Head Start or Early Head Start within the past two years and who are interested in employment with Head Start as a Substitute, Classroom Aide, Teacher, or Head Teacher. Participants must be able to read, write and speak with proficiency in the English language.
Program Requirements



Ability to attend weekly Wednesday classes and volunteer 120 hours in a Mentor classroom.
Register with the State of Oregon Child Care Division Central Background Registry program (free on-line application, see below. Requirement for all Head Start staff and SEEKERS volunteers).
Have up-to-date COVID 19 vaccinations and boosters (requirement for all Head Start staff and volunteers).
Have at least a high school diploma or GED for future employment with Head Start and be able to work legally in the US.
No experience needed
A Graduate's View of the Advantages of Becoming a SEEKER
Support my Family

For me it (SEEKERS) changed everything. I was able to support myself and my 3 kids, and it made me grow not only as a parent but also made me a better person. It made me come out of my anxiety more, and for that I am thankful. I am also confident now, more than I have ever been. Thanks for Head Start and to SEEKERS.
Confidence

I would love to tell you some amazing things about SEEKERS and how it helped me to bloom in to the teacher that I am today.

I feel honored to have been part of the SEEKERS program. It has helped me to feel more confident in my classroom, and with my teaching strategies. I feel the classes that I took has helped me to recognize when a child would need someone to help them through their feelings or just sit there and be next to them. Without the SEEKERS training I would have been lost walking in to the classroom; however, I felt more confident. I would not be where I am today had it not been for the SEEKERS program and for that I thank everyone who helped me. Thank you
Career

SEEKERS has had a tremendous impact on my life personally and professionally. It gave me the opportunity to learn and grow as well as feeling supported and valued. I would not be where I am now without the knowledge that I gained from doing the SEEKERS program. I feel privileged to have this job and work with the people that I do! I will always be thankful.
My Dream Job

Being in SEEKERS means a lot to me. In my personal life it has given a purpose. I came from being a stay at home mom needing/wanting to do more during my days. I loved being home with my kids, but I felt like there was more I could do with my time.  In a professional way, SEEKERS helped me with professional development to become a teacher. Being a teacher has been my dream job and because of SEEKERS I get to work in my dream job! I love saying that I get to be a preschool teacher!!! I have met many people and have made lasting friendships because of SEEKERS
Program Information: 
The SEEKERS Program runs September – May.
Training classes with an emphasis on early childhood education, child development, and Head Start practices are held every Wednesday from 9:00-11:30.
SEEKERS participants will be placed in a Mentor classroom to receive hands on classroom learning opportunities with support and guidance from the Head Start teaching teams and complete 120 hours of volunteer classroom time.
Transportation and childcare are not provided for Wednesday morning classes or classroom volunteering. Volunteering is typically completed when your Head Start child is in class, and not in the same class as your child.
If you are participating in the JOBS program through the Oregon Department of Human Services (DHS), our program meets those requirements. Speak with your Family Coach at DHS.
Upon successful completion of the program, you will receive continuing education support, career advisement, and job application support.
Enroll your child in HS/EHS and Enroll in SEEKERS
Need more information?
Contact Anne Handy, SEEKERS Specialist
ahandy@hsolc.org or leave a message at 541-515-4490
Complete the Interest Form for the 2023-2024 Year
SEEKERS Interest Form
Designing a SEEKERS Program
A helpful manual is available for other programs as a launching point to creating a SEEKERS career program.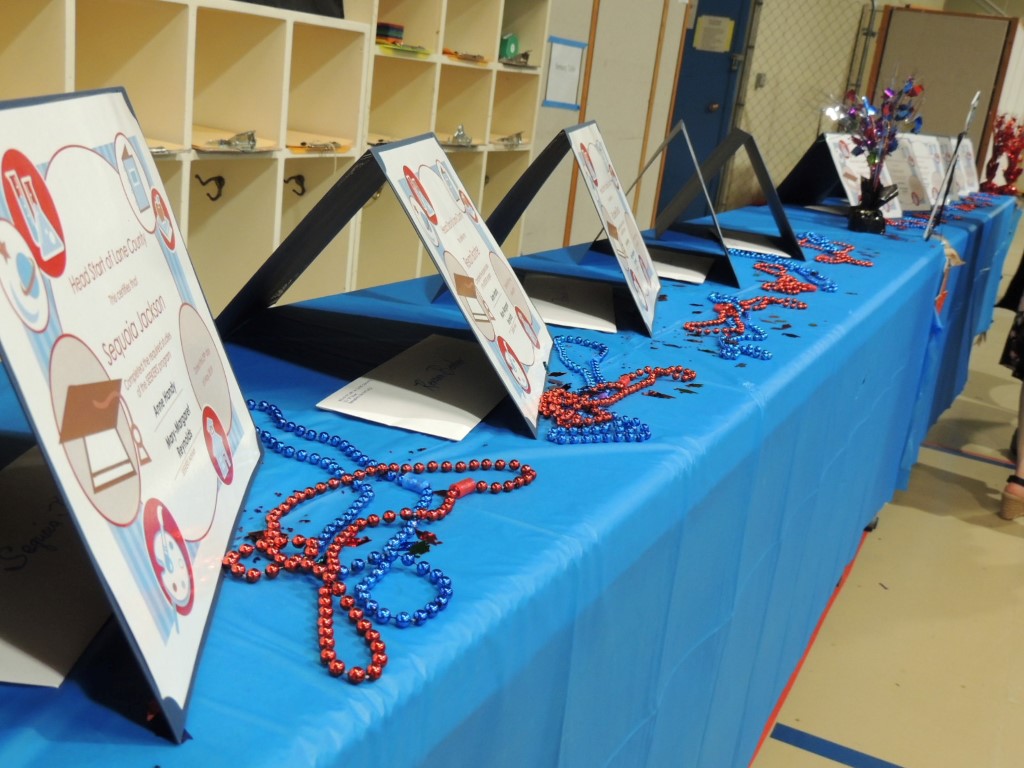 Eye Opening

Being a SEEKERS has opened my eyes to what Head Start is really about, and what it does for such a variety of families. I have learned different ways that I can address situation. Also I have met some neat people, had fun experiences and have made some new friends.
Better Parent

Participating in the seekers program has given me a sense of purpose. It has taught me to be a better parent and gave me the chance to develop skills to help children in the toughest situations. I've developed friendships an overcome anxiety in order to pursue the chance to fulfill my lifelong dream of becoming a teacher. Being a seeker is an opportunity of a lifetime that I am grateful to be given.
Smiles, Laughter & Fun

I've been asked what being a Seeker means to me. It is a hard question to answer with a restriction on the amount of words I can use. To me it is an opportunity to fulfill the desire to work with children, teach them, watch them grow, learn, explore, and expand who they are. The Seekers program has given me the chance to obtain this dream. I have had the wonderful opportunity to meet exceptional people, learn from them, work with them, and be encouraged by all. All the smiles, laughter, and fun we have as a group has made me feel right at home. I am extremely happy to be a Seeker and encourage anyone with the opportunity to take it in a heartbeat, you won't regret it.
Leadership

This year has been packed full of learning. I have joined Policy Council as the Secretary and worked on the events committees for Good-bye Brattain and Fishing day.  I am also a SEEKER and work in the classroom as a volunteer.  All of this is possible because of SEEKERS and my love of teaching that SEEKERS has helped me discover. We have learned about CATCH and activities to help children learn and keep them healthy. We saw how to use science & math in a preschool classroom, but most of all we learned how to play like four year olds once again. I am so thankful to Head Start and the SEEKERS Class who have made this year such a joy. Playing with the children has been phenomenal. Thank you for this year of learning fun.