Caroline Weber
My favorite part of working for HSOLC is the children! and families. One of my favorite duties is meal observations because I get to visit the classrooms, observe, have conversations, and learn. I always come back to my office with a funny story to share with my coworkers. I love that children can be brutally honest and completely open minded at the same time. Their minds are moving so fast. It is a joy to talk with them and I think about things in a different light.
Sami Allen
There many things I love about working with HSOLC: the people, flexibility, variety and working with parents. I would describe our work environment as upbeat, fun, challenging at times but manageable. My supervisors make me feel valued and never taken for granted. I enjoy working in an upbeat, laughter filled environment.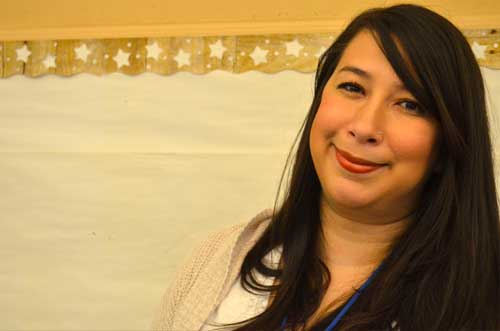 Lorraine Navarro
My work environment is magical. It sounds cheesy but let me explain, the first time that I set foot inside of Brattain, I knew that it was what I wanted to do. I was transported back to my early learning classrooms. The smells, the familiar items, the familiar environment. My first year at Head Start, I woke up every morning before my alarm clock and got out of bed right away. I was so eager to come to work every day.
I have amazing coworkers. Our janitor is great. I feel safe and welcome in the building. We are offered opportunities to expand our knowledge, we like to have fun and support each other whenever we can. It is such a great place to work with so much to offer.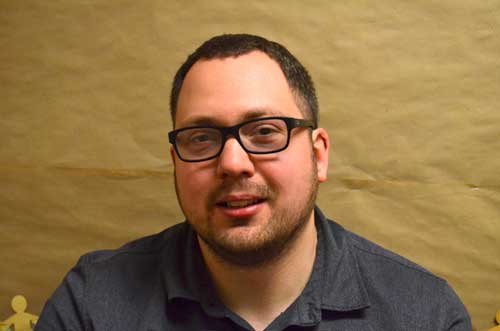 Patrick DeCelles
I appreciate that my supervisor has faith in my abilities. While I do not see my supervisor every day, I know that they are there, and respond almost immediately with an email or phone call or text. I believe I have a good working relationship, I can laugh and talk with staff while I am here at the office, but also keep that separate from my outside of work life.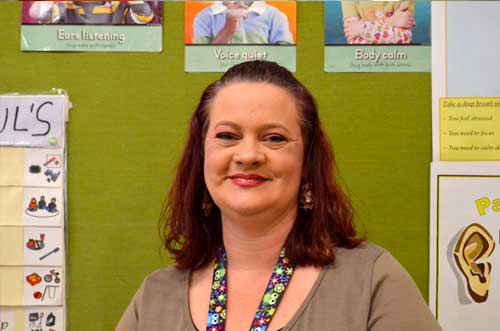 Jennifer Judd
I feel for the most part that I have a good, working relationship with my supervisors, and peers. I feel mutual respect, and understanding.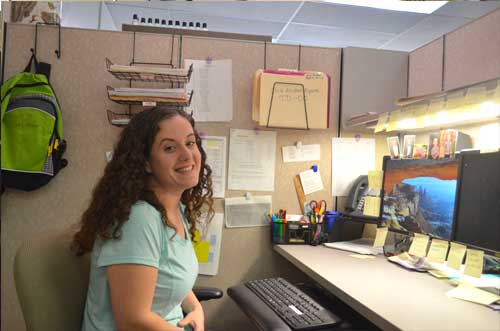 Bethany Towery
My job requires me to be at the office and go to our site locations depending on the need. I work in Full Day specifically and we have many families that need the childcare to be able to work and support their families. I get the opportunity to work with parents on getting that childcare in place and help them become more stable in their personal and work lives. The staff that I work with are absolutely fantastic and supportive. I love working with the people I have in my region. We have a solid team with good communication. It feels like family here.
Cinthia Rivera
My favorite part about working for Head Start is knowing we make a difference and have a huge impact providing comprehensive services to all the families we serve regardless of their social economic status. Everyone at Head Start is very friendly and I feel comfortable with the job that I'm doing. Head Start is always striving on its positive mission statement and everyone is dedicated to the same mission, makes me feel like my work has a purpose.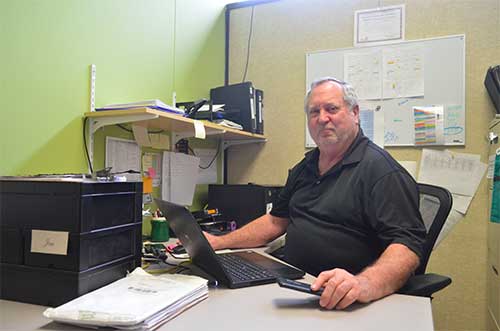 Jim Barrowcliff
My role in HSOLC is being part of a system that allows all children the opportunity for preschool education. My work environment is awesome because the people I work with are awesome. I love my relationship with my supervisors and peers because they allow me to do my job while also being there to support me.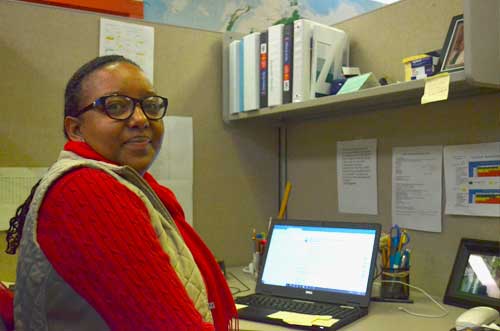 Caroline Njonjo
I love that we make a difference in the lives of so many families in ways that we may never even know. I also love that we are a family here at HS that supports one another and makes sure that it's not just a job but people actually enjoy what they do.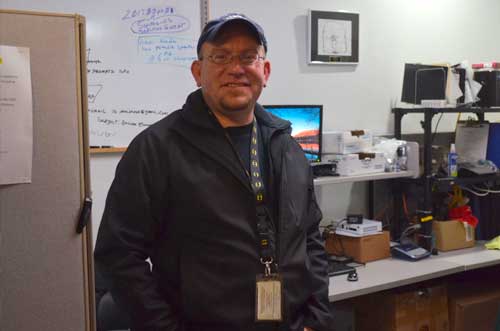 Eric Henderson
In Information Technology, it is my role to ensure that the technological resources are readily available and functional for the teaching staff to use to help the young kids. I provide IT service and support for more than three hundred Head Start and Early Head Start staff across more than 20 sites in Lane County. It is a pleasure to work with many staff in the agency, mainly in part because Head Start helps foster the good morale among staff. It is easy to be in good spirit while working, and when others see you being that then they are in good spirit too. As for my supervisor Mel Stiner and co-worker Rusty Evans, we all make one heck of great team.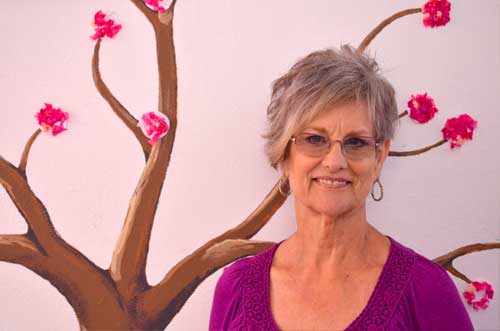 Lauri O'Neill
The best part is what Head Start did for me. Taking a parent with no experience and giving them a chance for a real job. Forty years later, here I still am.
I love the fact that I'm making a difference in the families I serve.
I work with amazing people that have the same love for the families we see every day.
Though my site is small, we have an awesome church that took us in when we needed it.