Thank You!
We graciously appreciate our benefactors for their kind contributions and help in fulfilling our mission, "ensuring that your youngest children have a solid foundation for life." Our agency wouldn't be where it is today without the continued support from sponsors and individuals.
Please take a moment and read over the list of foundations, businesses and individuals from our community, committed to helping HSOLC achieve its mission of ensuring that our youngest children have a solid foundation for life.
Donations help us maintain facilities and create play spaces. Make your donation today by writing a check to Head Start of Lane County.
We thank our donors and sponsors for their continued support
Oregon Pre-Kindergarten
USDA Child Adult Care Food Program (CACFP)
Department of Human Services
Oregon Head Start Association
eScrip has created a system that rewards customer loyalty by contributing a percentage of purchases made by participating families to school or youth based groups.
Parents, teachers, friends and families are encouraged to register their grocery club cards, and existing credit/debit cards as supporters. A percentage of all purchases made at eScrip merchants will be given back to the designated school or group.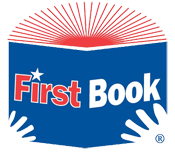 First Book 
First Book provides new books to children in need addressing one of the most important factors affecting literacy – access to books. Since 1998, First Book has provided a total of 21,423 books for Head Start.
Bags of Love
Bags of Love, Inc aims to ease the transition of children in removal from their normal lives and placement into more permanent foster care. Twenty-eight Head Start children were given a Bag of Love in the 2011-2012 school year.
Bags of Love are handmade drawstring bags filled according to the needs of boys or girls within the age ranges of Birth-1, 1-2, 3-4, 5-6, 7-8 and 9-10. Based on the age and sex of the child, the bag may contain soap or baby wash, lotion, shampoo, toothpaste and toothbrush, deodorant, combs and brushes. Disposable diapers, fire-retardant pajamas, socks and underwear are also in the bags. We include a stuffed animal, an age- and gender-appropriate toy, school supplies, coloring books and crayons. Every bag, regardless of age or gender, includes a beautiful handcrafted quilt. Everything in each bag stays with the child, regardless of their placement, to give them a sense of security and belonging.
Bags of Love's goal is to supply a minimum of 100 bags to identified agencies each month. You can help in four ways:
Donate a bag for any age. Just $25 will provide a bag for a child of any age you stipulate.
Sponsor a specific item in the bag. Example:

$15.00 will buy pacifiers for 3 months
$30.00 will buy diapers for 3 months
$96.00 will buy larger sized underwear for 3 months
$150.00 will buy brushes and combs for 3 months

Donate items. See our list below for items you can donate for the age groups.
Become a sponsor by having your company host a donation drive or donate specific items for 3 months, 6 months, 9 months, or one year.
www.bagsofloveinc.org / 541-357-4957 / info@bagsofloveinc.org
Web Site Credits
The website is designed by Wildwood SEO